BRYAN, Texas – Four Texas 4-H members will head off to college this fall with $3,000 scholarships from Farm Credit. The scholarships were awarded June 7 at the annual Texas 4-H Roundup in Bryan.
Receiving baccalaureate scholarships were graduating high school seniors Brandelyn Cochran of Rusk County, Rien Mazurek of Bandera County and Ariel Zolton of Harris County.
A collegiate scholarship, offered to a student currently attending college, went to Cameryn Jones of Tom Green County.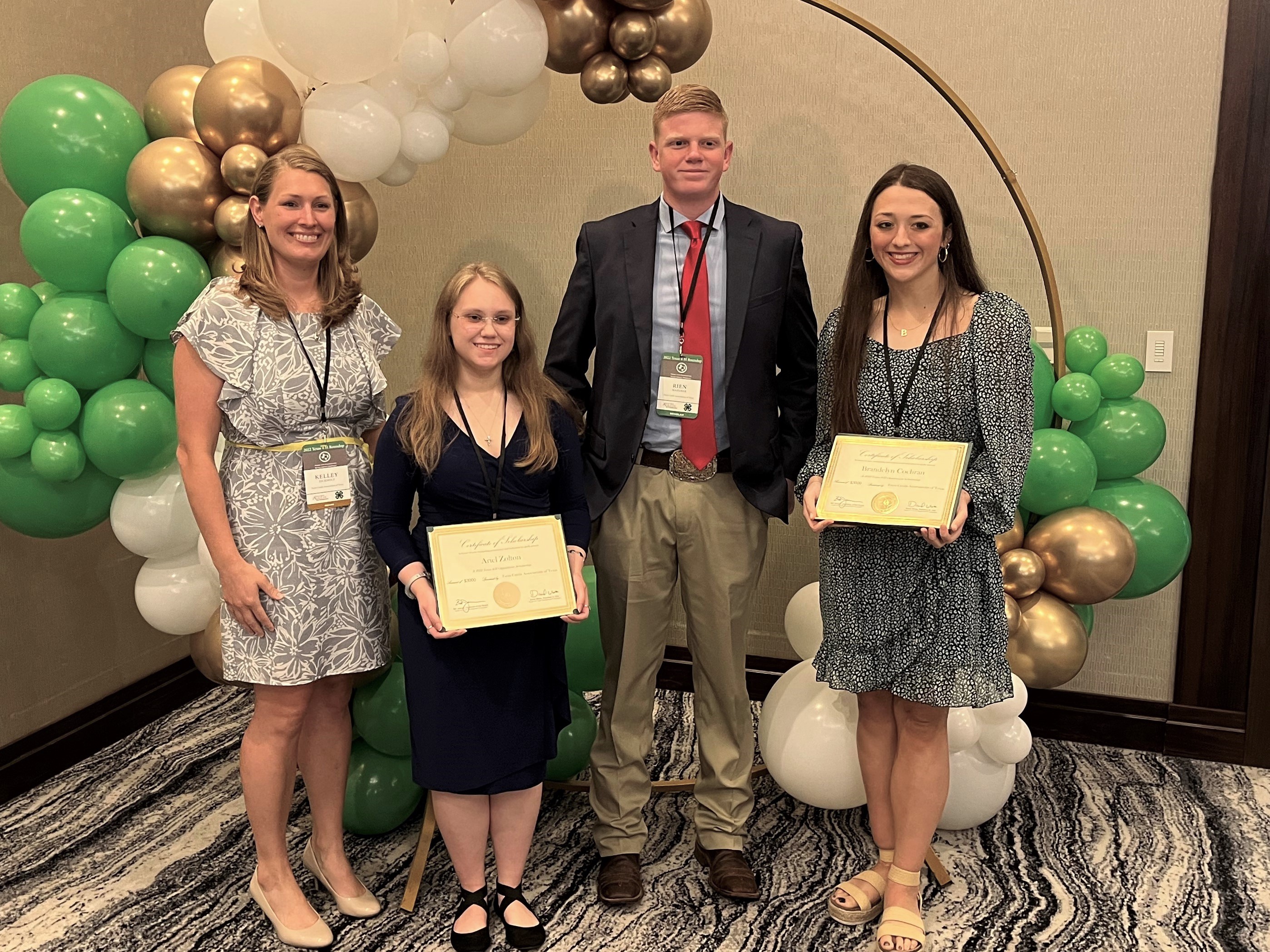 The four recipients were selected based on their academic records and leadership activities, including their 4-H achievements.
"Farm Credit's support for agriculture extends to young, beginning and small farmers and ranchers, including students," said Nanci Tucker, Farm Credit Bank of Texas senior vice president, corporate affairs, and general counsel. "Combined with the life skills learned through 4-H, these scholarships offer a boost to the young people who are the future of agriculture. We wish these 4-H'ers success in their educational journey and in achieving their career goals."
During the Texas 4-H Roundup, 244 college-bound 4-H members across the state received $2.9 million in scholarship funds to further their education. They had an average GPA of 3.84.
Jointly sponsoring the Farm Credit scholarships were AgTexas Farm Credit, Capital Farm Credit, Central Texas Farm Credit, Farm Credit Bank of Texas, Lone Star Ag Credit, Plains Land Bank and Texas Farm Credit. They are part of the nationwide Farm Credit System, a network of rural lending cooperatives established in 1916.
Farm Credit supports rural communities and agriculture with credit and financial services.