AUSTIN, Texas — The board of directors of Austin-based Farm Credit Bank of Texas (FCBT) has appointed Farm Credit insurance veteran Dorothy Nichols of Reston, Va., to the board.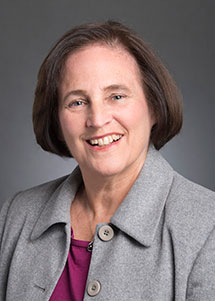 Nichols is one of two appointed directors on the cooperatively owned funding bank's seven-member board. She succeeds Betty Flores of Laredo, Texas, who recently retired after 12 years as a director. Nichols' term will end Dec. 31, 2021.
Nichols spent 30 years as a top executive at public-sector financial regulators and federal insurers, including those for the Farm Credit System.
She had a 23-year career with the Farm Credit System Insurance Corporation (FCSIC), the government insurer for System debt obligations. She joined the insurer as its first in-house general counsel. From 2006 to 2018 she was chief operating officer, overseeing insurance risk assessment, investments, policy formulation, technology, financial reporting and more.
Previously, Nichols was the first chief operating officer of the Farm Credit Administration (FCA), the independent federal agency that regulates and examines Farm Credit institutions and related entities. Her responsibilities included the regulation and examination of Farm Credit lenders, financial reporting, human resources and information technology.
Prior to that, Nichols was an associate general counsel at the Federal Deposit Insurance Corporation.
She began her government career in 1982 as a trial attorney with the Federal Home Loan Bank Board and the Federal Savings and Loan Insurance Corporation. She holds a bachelor's degree in history from the University of Maryland and a doctorate in law from George Washington University.
"Dorothy Nichols dedicated her career to ensuring the safety and soundness of financial institutions, and will be a tremendous asset to our board," said FCBT Board Chairman Jimmy F. Dodson.
Farm Credit Bank of Texas is a $24.5 billion wholesale bank that provides funding and services to 14 lending cooperatives and two other financing institutions in Alabama, Louisiana, Mississippi, New Mexico and Texas. The 102-year-old bank is a part of the Farm Credit System, a nationwide network of rural lending cooperatives.
###
Note to editors: A high-resolution photo of Dorothy Nichols is available.