AUSTIN, Texas – Farm Credit Bank of Texas recently promoted Steve Hilsabeck to vice president and manager of the bank's Association Direct Lending Unit. In his new role, he will manage a team of professionals responsible for the bank's direct loan relationship with Texas Farm Credit District associations and Other Financial Institutions. In addition, he will be responsible for the bank's loan portfolio purchased from district associations and other lending initiatives.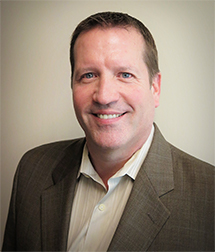 Previously, Hilsabeck was a vice president and relationship manager for 12 years where he worked on new business development with the bank's affiliated financing cooperatives. He joined the bank in December 1990, and has held positions in the accounting, finance and credit departments. He holds a bachelor's degree in finance from Southwest Texas State University (now Texas State University).
The $24.3-billion Farm Credit Bank of Texas provides funding to 14 rural financing cooperatives in Alabama, Louisiana, Mississippi, New Mexico and Texas. Headquartered in Austin, Texas, the bank is part of the nationwide Farm Credit System, the nation's single largest source of loans for agriculture, agribusiness, rural real estate and country homes.