AUSTIN, Texas – Stockholders of the Farm Credit Bank of Texas (FCBT) recently elected John L. "Jack" Dailey of Extension, La., to the bank's board of directors. He will serve a three-year term, beginning Jan. 1, 2019.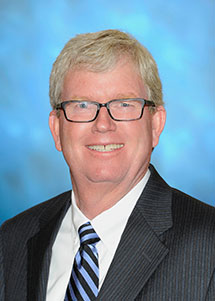 Dailey is an owner and operator of Boeuf Prairie Farm, which produces cotton, corn, soybeans and beef cattle. In addition, he is manager/treasurer of Franklin Farmers Alliance, LLC, a farmer-owned agricultural retail store.
Dailey is currently vice chairman of the Louisiana Land Bank, ACA Board of Directors, where he chairs the governance committee. He is chairman of the Louisiana Boll Weevil Eradication Commission and the Franklin Parish Fire Protection District 2, and is treasurer of the Franklin Parish Farm Bureau. He also serves on the executive committee of the Louisiana Cotton and Grain Association and the water management task force of the Louisiana Department of Natural Resources.
He holds a bachelor's degree in animal science from Louisiana Tech University and a master's degree in Extension education from Purdue University, and is a graduate of the Louisiana State University Agriculture Leadership Program.
Dailey succeeds Brad C. Bean, who has served on the FCBT board since 2013.
The FCBT seven-member board also includes Chairman Jimmy Dodson of Robstown, Texas; Vice Chairman Lester Little of Hallettsville, Texas; Ralph "Buddy" Cortese of Fort Sumner, N.M.; Linda C. Floerke of Lampasas, Texas; Elizabeth G. "Betty" Flores of Laredo, Texas; and M. Philip "Phil" Guthrie of Dallas, Texas.
The board sets policy for the $24.3 billion Farm Credit Bank of Texas, which provides funding to 14 local lending cooperatives that finance farmers, ranchers, agribusiness, and rural landowners and homeowners in Alabama, Louisiana, Mississippi, New Mexico and Texas.