AUSTIN, Texas – Nisha Rocap recently was hired as chief audit executive of the Austin-based Farm Credit Bank of Texas. She succeeds Susan Wallar, who is retiring from the position after 22 years of Farm Credit service.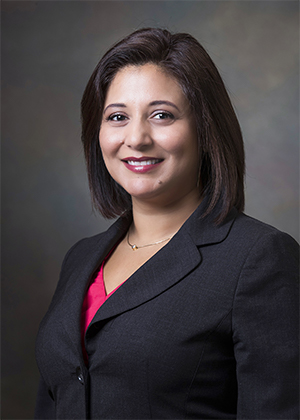 As chief audit executive of the $22.8 billion wholesale funding bank, Rocap oversees all activities of the internal audit department and the credit review function for the bank.
Rocap is a Certified Public Accountant in Texas, Certified Information Systems Auditor and Certified Internal Auditor. Prior to joining the bank, she spent 16 years in public accounting. Most recently, she was a risk assurance director at PricewaterhouseCoopers in Austin. She began her career at Arthur Andersen.
Rocap holds bachelor's and master's degrees from the University of Texas at Austin in accounting, with a minor in management information systems.
Farm Credit Bank of Texas provides funding and services to 14 rural financing cooperatives in Alabama, Louisiana, Mississippi, New Mexico and Texas. It also participates with other lenders in loans to agribusinesses and rural infrastructure providers. It is a part of the Farm Credit System, a nationwide network of cooperatives established in 1916.