AUSTIN, Texas — Farm Credit Bank of Texas (FCBT) Senior Vice President and General Counsel Carolyn Owen will retire from the cooperatively owned wholesale funding bank on Dec. 31, after 35 years of Farm Credit service.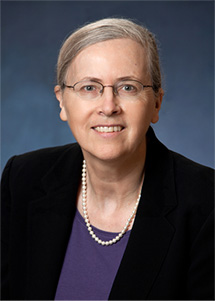 "Carolyn is the most highly respected professional I have known in my career, with unparalleled intellect, work ethic and integrity," said Larry Doyle, FCBT chief executive officer. "She has always been a steadying influence on our team, and when necessary has served as one of my most valuable advisors and counselors. We in the Farm Credit family will miss her dearly, for she cannot be duplicated."
Owen joined the legal department of the Federal Intermediate Credit Bank of Texas in 1983. Over the years and through several bank name changes, she has held the positions of attorney, senior attorney, associate general counsel, assistant general counsel and deputy general counsel. Among her many achievements, Owen helped guide the bank through the farm debt crisis of the 1980s. In addition, she was instrumental in defending the Texas bank's charter to provide credit in Alabama, Louisiana and Mississippi.
At the national level, Owen has served on the Farm Credit System Workgroup on Mission-Related Investments. She is currently a member of the System's Capital Workgroup, which is providing input to the Farm Credit Administration in the development of new capital adequacy regulations based on the Basel III Accord.
Owen graduated from the University of New Mexico and received her Doctor of Jurisprudence from the University of Texas. She is a member of the State Bar of Texas.
Succeeding Owen as general counsel is Nanci Tucker, who brings many years of experience in managing legal departments for Austin-based banks, regulated financial institutions and technology companies.
Farm Credit Bank of Texas provides funds and services to rural lending institutions in five states. The 101-year-old bank is part of the nationwide Farm Credit System, the oldest and largest source of rural financing in the United States.