AUSTIN, Texas – Farm Credit Bank of Texas has named Brandon Blaut chief financial officer of the $27.3 billion bank. He succeeds Amie Pala, who was appointed chief executive officer, effective Jan. 1.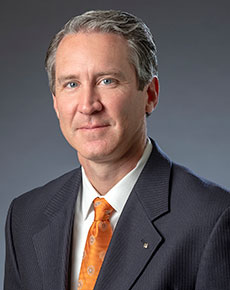 Blaut has more than 20 years of banking experience and has worked in the Farm Credit System since 2006. Most recently, he was the bank's vice president of finance and loan operations.
Prior to joining Farm Credit Bank of Texas in 2015, he was chief financial officer and later chief credit officer for Great Plains Ag Credit. He began his career as a commercial lender with Amarillo National Bank. Blaut earned a BBA in finance from West Texas A&M University and holds the Chartered Financial Analyst designation.
In addition, the bank promoted Vicki Rodriguez to vice president of loan operations and controller. Previously vice president and controller, she is now responsible for loan operations, as well as accounting and financial reporting.
Rodriguez joined Farm Credit Bank of Texas in 1997 and has held numerous roles within the accounting area. She earned a BBA in accounting and finance from Texas A&M University and holds the Certified Public Accountant designation.
About Farm Credit Bank of Texas
Farm Credit Bank of Texas is a cooperatively owned wholesale bank that provides financing for agriculture and rural communities. The Austin-based bank is a part of the Farm Credit System, the nation's oldest and largest source of rural financing.