AUSTIN, Texas – Texas Farm Credit District stockholders recently elected Dr. Larry Boleman of College Station, Texas, and reelected Jimmy Dodson of Robstown, Texas, to the Farm Credit Bank of Texas board of directors. Both will serve three-year terms beginning Jan. 1, 2021.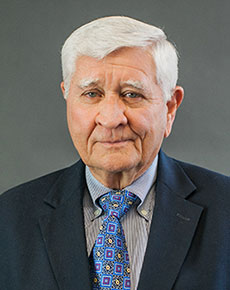 Boleman, a retired Texas A&M University executive and animal science professor, has served on the Capital Farm Credit board of directors for the past eight years. He is currently chair of Capital's governance committee. He and his wife, Pat, operate Boleman Cattle Company, a cow-calf business with operations in Brazos and Burnet counties.
Boleman retired from the Texas A&M System in 2018 as professor and associate vice chancellor emeritus. His lifelong university career involved teaching, executive administration and extension work with ranchers, farmers and rural youth. As a state beef cattle specialist, he founded and chaired Texas A&M's popular Beef Cattle Short Course.
He is past president of the Texas Purebred Cattle Alliance and a former member of the Independent Cattlemen's Association and the Texas Beef Council boards. He currently is the superintendent of the Houston Livestock Show and Rodeo 4-H and FFA Livestock Judging Contest.
Boleman succeeds Lester Little, who served on the Farm Credit Bank of Texas board for 12 years.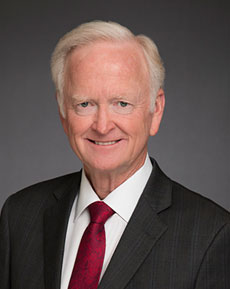 Jimmy Dodson was first elected to the board in 2003 and has served as board chair since 2012. He is one of the board's financial experts on the bank's audit committee and serves on the compensation committee.
In addition, he chairs the Tenth District Farm Credit Council and the national Farm Credit Council board. A farmer, who grows cotton, corn and milo, Dodson also serves on the boards of the Texas Agricultural Cooperative Council and Gulf Coast Cooperative. He is past chair of the National Cotton Council of America, the American Cotton Producers and the Cotton Foundation. Previously, he served on the boards of Cotton Incorporated and FCC Services.
Other members of the seven-person bank board include Ralph "Buddy" Cortese, Fort Sumner, New Mexico; Jack Dailey, Extension, Louisiana; Linda C. Floerke, Lampasas, Texas; M. Philip "Phil" Guthrie, Dallas, Texas; and Dorothy Nichols, Reston, Virginia.
The board sets policy for the $27.3 billion Farm Credit Bank of Texas, which is headquartered in Austin. The bank provides funding to 14 local lending cooperatives that finance farmers, ranchers, agribusinesses, and rural landowners and homeowners in Alabama, Louisiana, Mississippi, New Mexico and Texas.
---
Note to editors:  High-resolution photos of Dr. Larry Bolman and Jimmy Dodson are available.