AUSTIN, TX – Farm Credit Bank of Texas (FCBT) Chief Executive Officer Larry Doyle is announcing his retirement after 17 years with the bank and 45 years in the Farm Credit System. Amie Pala, the bank's current chief financial officer, will succeed Doyle on January 1, 2021. Doyle will remain CEO until December 31, 2020, to support the transition, after which he will move into a strategic consulting role through the first quarter of 2021.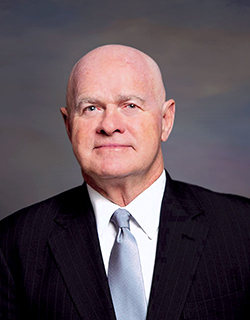 "Larry Doyle has been a tremendous leader during his tenure at FCBT and significantly transformed the bank's business model, increasing high-quality earning assets and growing net income by 300% and 235%, respectively. Over his 17-year tenure, capital increased $1.6 billion, and $735 million in patronage has been paid to our district associations," said Jimmy Dodson, FCBT board chairman. "We appreciate his strategic vision, dedication and leadership in the industry and wish him the very best in his well-deserved retirement."
"It's been a privilege to lead the bank and the dedicated people who work here, and to serve the Farm Credit System in its commitment to the rural and agricultural communities of this country," said Doyle. "The experiences I've had while leading the bank have been the most rewarding of my career."
Succession planning has been an ongoing priority for the FCBT Board of Directors, and the board has worked with a national search firm that led the board through a careful analysis to select the most qualified candidate to lead the bank. The naming of Amie Pala as the successor is the culmination of this process.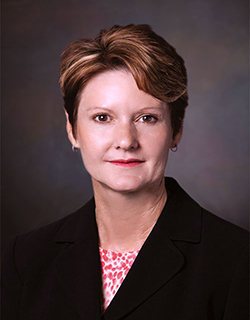 "Amie's progressive leadership, knowledge and experience in banking, treasury management, capital markets and corporate finance are of remarkable value to FCBT as she leads the organization forward," said Dodson. "The board is confident in her ability to continue the organization's success well into the future."
Pala has served as FCBT's chief financial officer for 10 years, following 15 years as vice president and treasurer of the bank. Pala's expansive leadership and expertise extend to her roles on the Farm Credit System Disclosure Committee and the Farm Credit Captive Insurance Board. Pala holds a degree in finance from the University of Texas and an MBA from the University of Dallas.
"I am honored to take the helm of FCBT and build upon Larry's legacy," said Pala. "I look forward to leading the bank as we continue to support asset growth, earnings and robust patronage programs along with supporting the rollout of our new suite of lending systems."