AUSTIN, Texas – Senior Vice President and General Counsel Nanci Tucker has taken the full helm of the Farm Credit Bank of Texas corporate affairs department after a year of co-leading the department with outgoing Senior Vice President and General Counsel Carolyn Owen, who retired on Dec. 31.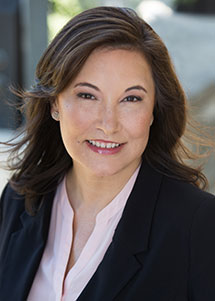 Prior to joining the bank, Tucker was chief legal and compliance officer and chief ethics officer for the Texas Guaranteed Student Loan Corporation. Previously, she served as general counsel for the U.S. Financial Services Division of EZCORP, Inc., managing U.S. legal counsel for Wincor Nixdorf Inc., compliance officer for Fifth Third Bank, and associate general counsel for Guaranty Bank and its mortgage subsidiary.
Tucker's experience includes working with boards and senior management on a range of matters, including business growth solutions, regulatory compliance programs, complex commercial contract negotiations, and advising on the acquisition and sale of technology solutions.
Tucker holds a bachelor's degree in English from the University of Colorado and a Juris Doctor degree with honors from the University of Houston Law Center.
Farm Credit Bank of Texas provides funds and services to rural lending institutions in five states. The 101-year-old bank is part of the nationwide Farm Credit System, the oldest and largest source of rural financing in the United States.