Community Involvement
SUSTAINABLE FOOD CENTER
The Sustainable Food Center (SFC) creates opportunities for individuals to make healthy food choices and participate in a vibrant local food system. Through organic gardening, relationships with area farmers, cooking classes and nutrition education, the center gives children and adults access to locally grown food and helps improve the long-term health of Central Texans and our environment.
The bank is a major sponsor of the SFC's annual Farm to Table event, which features more than 25 Central Texas chefs who cook using locally grown and produced food. Bank employees have turned out to help at other SFC events.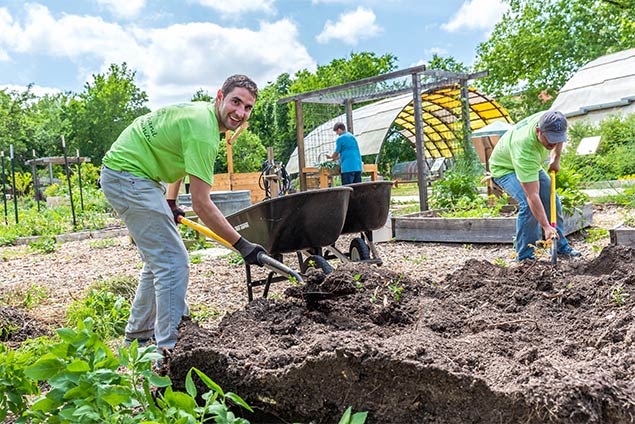 Scott Weingarten, Farm Credit Bank of Texas senior SOX compliance analyst, and other bank volunteers work in the Sustainable Food Center's community teaching garden preparing beds for planting.